Lowongan Kerja Editor dan Graphic Designer di Cabaca - Cabaca kembali mengajak kamu yang ingin berkarya dan mengembangkan diri bersama salah satu platform penerbitan digital di Indonesia dengan lebih dari 50 ribu pengguna ini. Bergabunglah bersama kami menjadi editor dan graphic designer, posisi full time di Yogyakarta.
1. Editor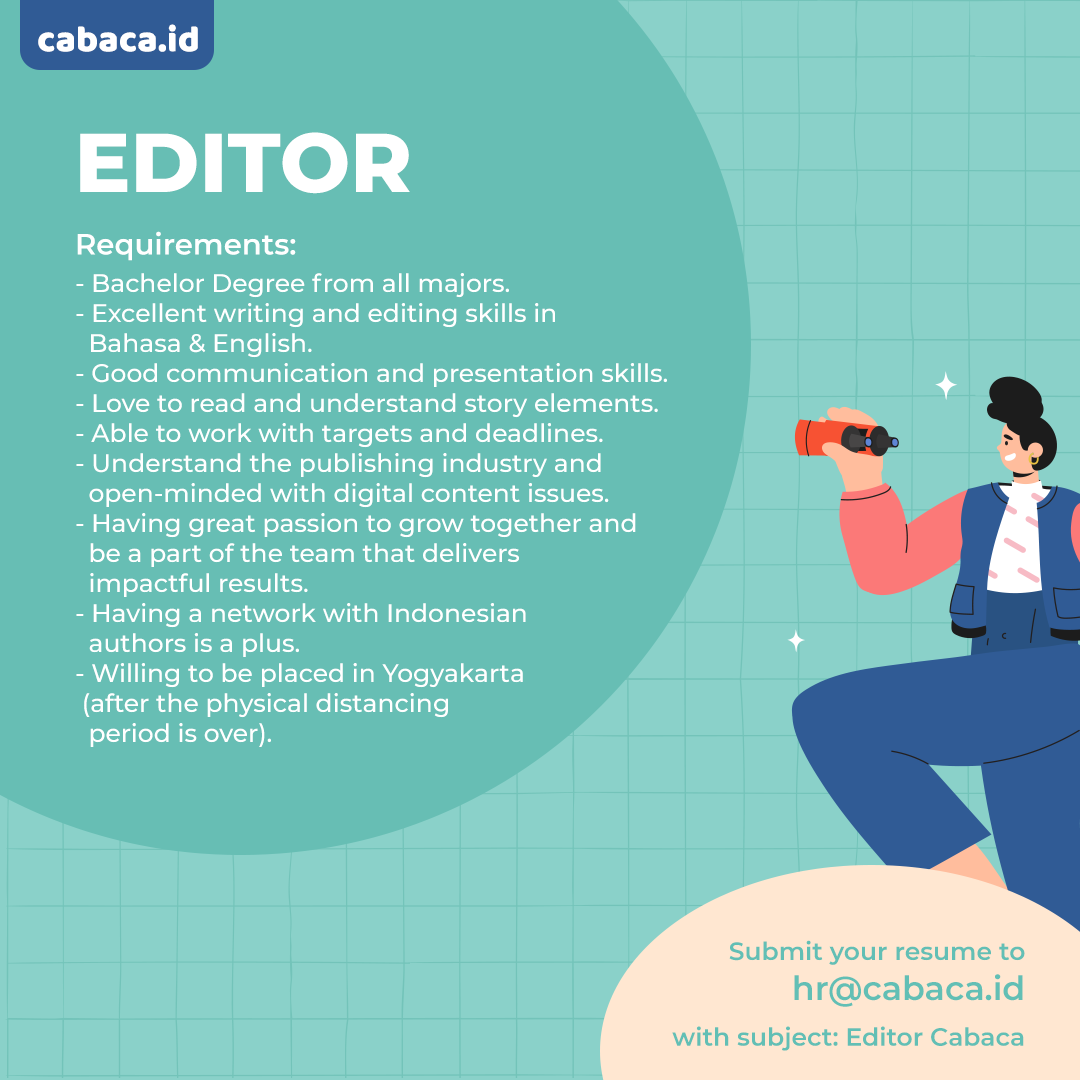 Requirements:
Bachelor Degree from all majors.
Excellent writing and editing skills in Bahasa & English.
Good communication and presentation skills.
Love to read and understand story elements.
Able to work with targets and deadlines.
Understand the publishing industry and open-minded with digital content issues.
Having great passion to grow together and be a part of the team that delivers impactful results.
Having a network with Indonesian authors is a plus.
Willing to be placed in Yogyakarta (after the physical distancing period is over).
Job Description:
Edit and proofread chapters by authors.
Manage relationship and build communication with the authors.
Propose selected authors to join Cabaca.
Review works/book submission to decide whether books' proposal should be published.
Generate new ideas around industry-related topics.
Sometimes write something you like.
Submit your resume to [email protected] with subject: Editor Cabaca.
Baca Juga: 10 Aplikasi yang Berguna untuk Work From Home
2. Graphic Designer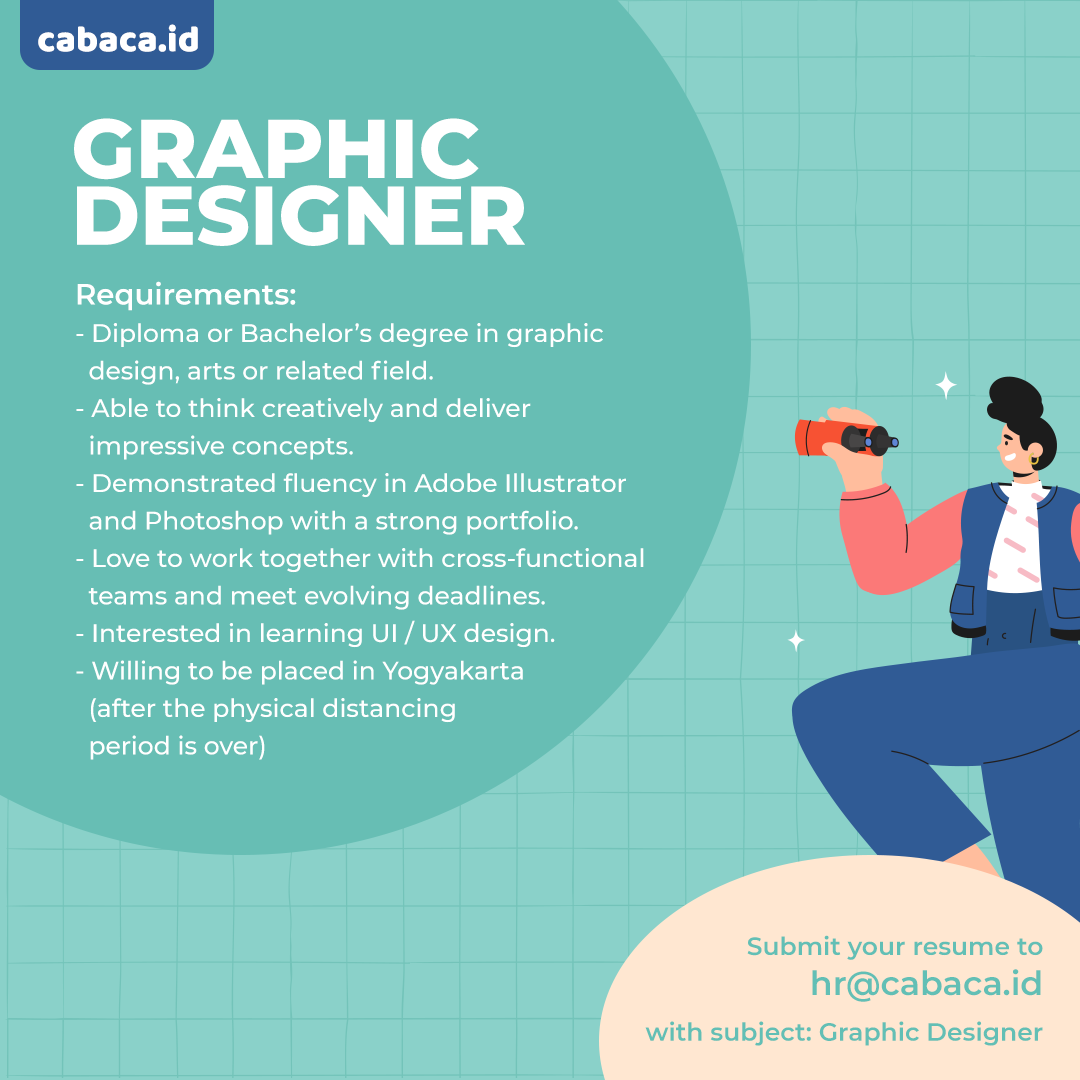 Requirements:
Diploma or Bachelor's degree in graphic design, arts or related field.
Able to think creatively and deliver impressive concepts.
Demonstrated fluency in Adobe Illustrator and Photoshop with a strong portfolio.
Love to work together with cross-functional teams and meet evolving deadlines.
Interested in learning UI / UX design.
Willing to be placed in Yogyakarta (after the physical distancing period is over)
Job Description:
Conceptualize visuals based on requirements and make revisions based on the feedback received.
Develop illustrations and other designs to start making beautiful book covers.
Work with content-marketing team and design leads to produce social media assets and digital ads.
Submit your resume & portfolio to [email protected] with subject: Graphic Designer Cabaca.
Baca Juga: Cara Pakai Aplikasi Zoom untuk Meeting Work From Home
Baca novel gratis selama #dirumahaja GRATIS karena ada #HappyHournyaCabaca atau Jam Baca Nasional sebanyak dua kali sehari yang diperpanjang hingga 30 April 2020. Buruan pakai aplikasi Cabaca dan unduh di Play Store sekarang!